HIP LÍDERES
HIP Líderes Fellowship
HIP's mission is to strengthen Latino leadership, influence, and equity by leveraging philanthropic resources. Our vision is social justice and shared prosperity across the Americas.
To advance our mission and vision we use 4 strategies:
Democratize philanthropy
Activate a movement and engage individual philanthropists in partnership with the Latino communities across the Americas. 
Channel Latino Influence and thought leadership
Change the narrative told about our community and disrupt philanthropy. 
Build Latino Power
Grow Latino leadership to ensure equitable inclusion and participation in philanthropy, public-sector, and private-sectors.
Mobilize bigger and better resources
Take resources from philanthropy to transform institutional resources across the Americas. 
The Líderes Fellowship falls under the Build Latino Power strategy, we see this work as a way to build and leverage intersectional power at the local and national level. By expanding participants knowledge and changing the Latinx narrative, inclusive of racial, gender, and other diversity to strengthen Latinx voice and visibility in philanthropy. The goal is to strengthen the ecosystem of Latinxs in the social sector. As this Fellowship is meant to strengthen your professional development.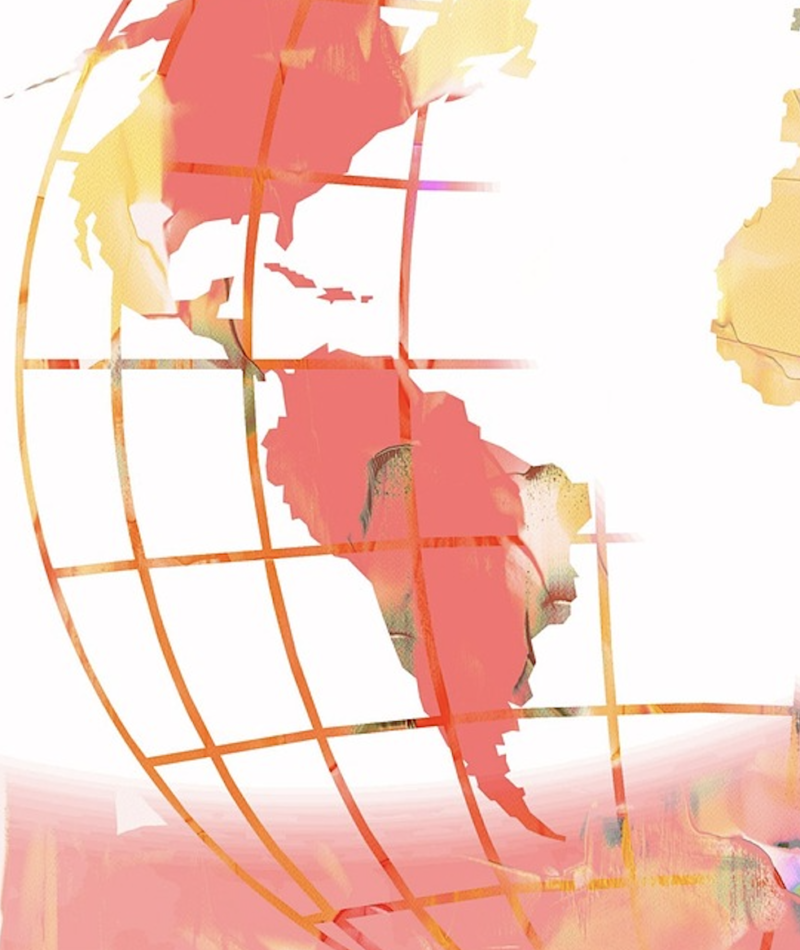 Our Theory of Change (ToC)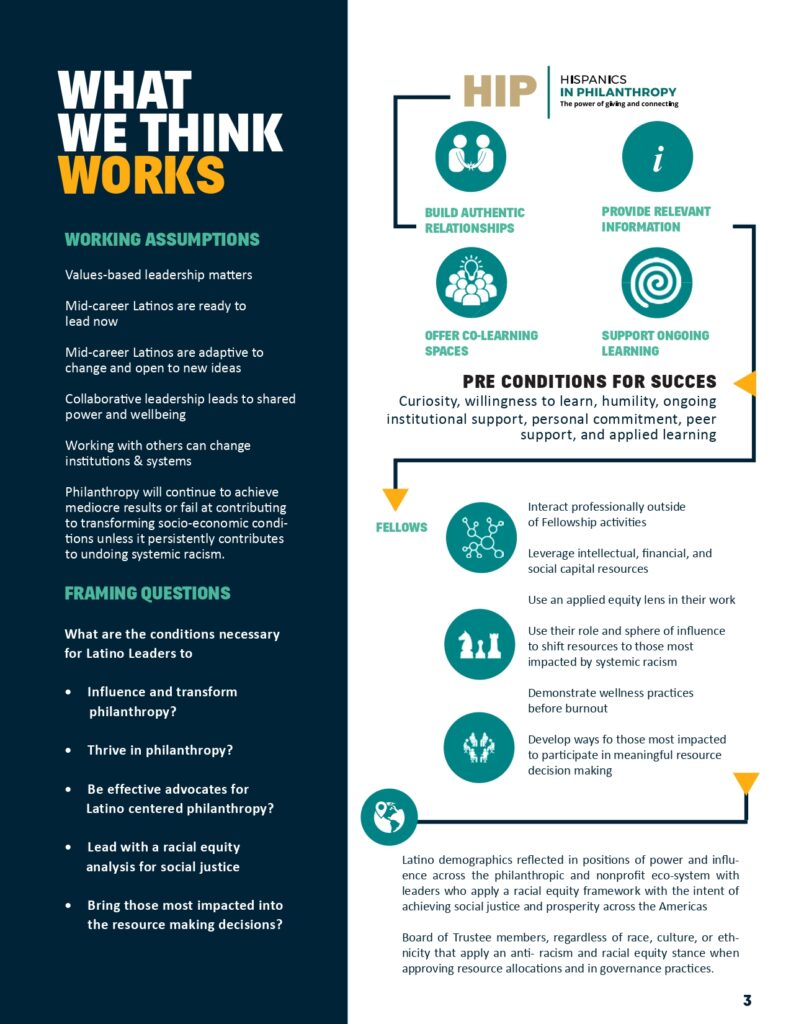 HIP's Response
More than ever, it is critical for Latinos to move into positions of power and influence to change our systems to support the Latino community to live to its fullest potential. HIP's Líderes Fellowship empowers a new generation of Latinos to do just that.
Through the program, a diverse group of mid-career professionals from the philanthropic and nonprofit sectors — including indigenous, Afro, women, and LGBTQI Latinos — gain the knowledge, skills, and networks to thrive. HIP recruits Líderes who have the courage to work in the complexity of the intersections in which we all live, including race, class, education, gender identity, ability, etc.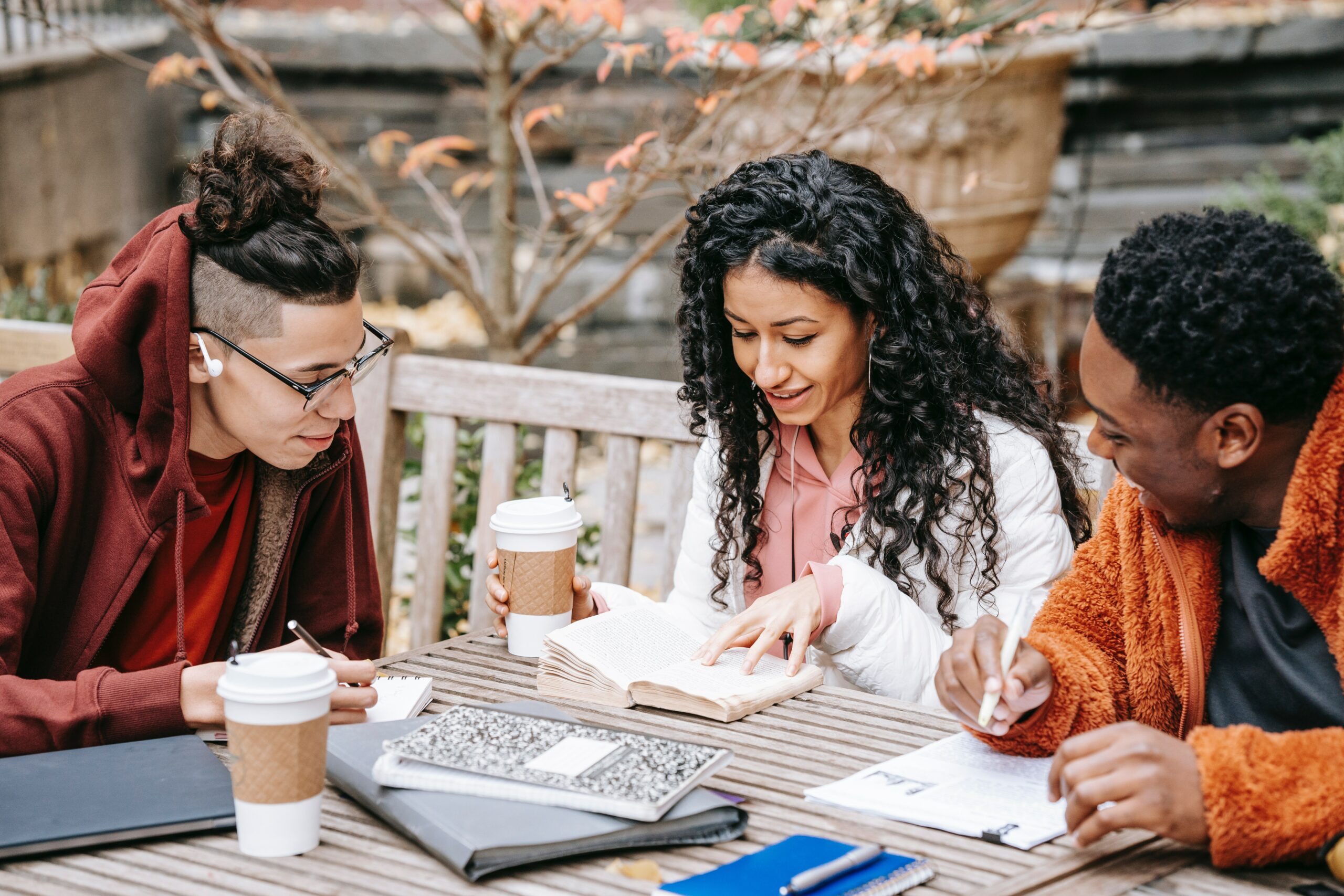 OUR STORY
Get Engaged
Interested in the program? Here's how you can get involved:
1. Watch this video
2. Apply to be a Líder in our next cohort
3. Follow HIP in social media and sing-in for our Newsletter.
WATCH VIDEO